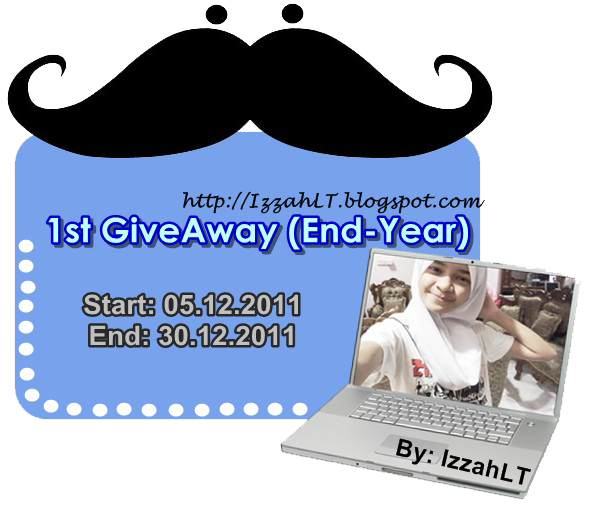 Assalamualaikum and hello le fellas.
Comel kan comel kan banner dia? *bodeknampak.jpeg* Hew hew, ok seperti yang korang
nampak harinih dan saat nih saya mau join satu GA and it is called '1st Giveway (End-Year)
by Izzah'. Jangan baca ja, join tau. Hadiah macam best ja sebab dia cakap 'benda'so must be
something yang interesting kan. Syarat-syarat memang senang and kalau korang mau tau lebih
detail lagi, just click on the banner ok? Korang akan terus ke blog Izzah. So goodluck semua.
Tag:
With hearts and soul,
Starcandy